Class Schedule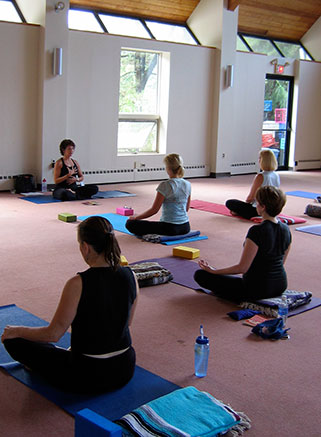 Saturday mornings 9:30—10:45
Wednesday mornings 9:00—10:15

Feel Good Yoga
6350 Gulf of Mexico Drive
Longboat Key, FL 34228
www.feelgoodyogalongboatkey.com
---
Tuesday mornings 9:00—10:15
Thursday mornings 9:00—10:15

Island Yoga Space
9805 Gulf Drive
Anna Maria, FL 34216
www.islandyogaspace.com


Please check the yoga studios for pricing and additional information.
---
"...practice is the continuous struggle to become firmly established in the stable state of the True Self. That practice is indeed firmly grounded when it is pursued incessantly, with reverence, for a long time."


(Yoga Sutras of Patanjali, I,13-14)
Private instruction is available. Please contact MeriLynn for information.
The Practices...
Are both practical and profound.
The practice of asana, pranayama and meditation support the following intentions:
to arrive into and experience the present moment.
to experience the relationship between breath and movement
to experience the internal, experiential anatomy and physiology of the body
to experience the essential wisdom of the body
to grow stronger and more flexible through proper alignment and function
to release tension
to increase discipline, well-being and health
to experience and direct the subtle energies of the body
to experience greater self-awareness, self-acceptance, compassion and love
to grow in mindfulness, wisdom, clarity and integrity
to quiet, focus and direct the mind
to be with what is
to experience deep stillness, peace and quiet joy
to connect with divine source